Coffee maker
(preferably one that produces hot enough water)
An oxygen cleansed filter
Burr grinder
Scale
Filtered water
Measuring Cup
Mug or decanter
Heart coffee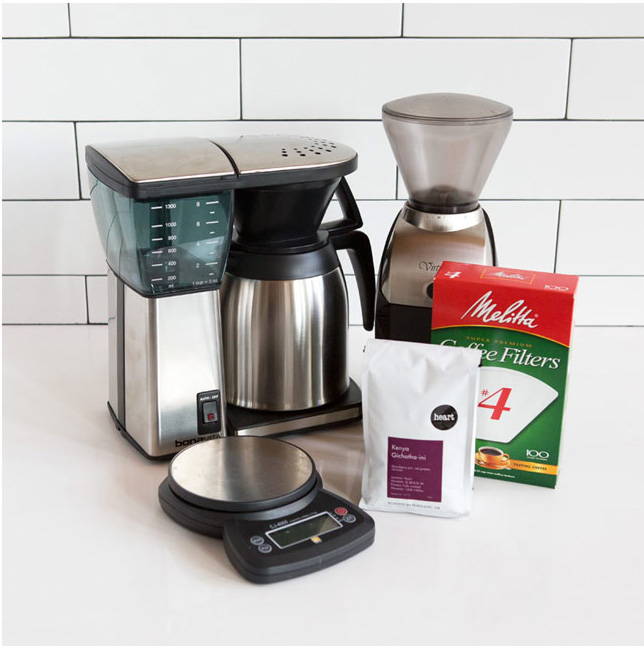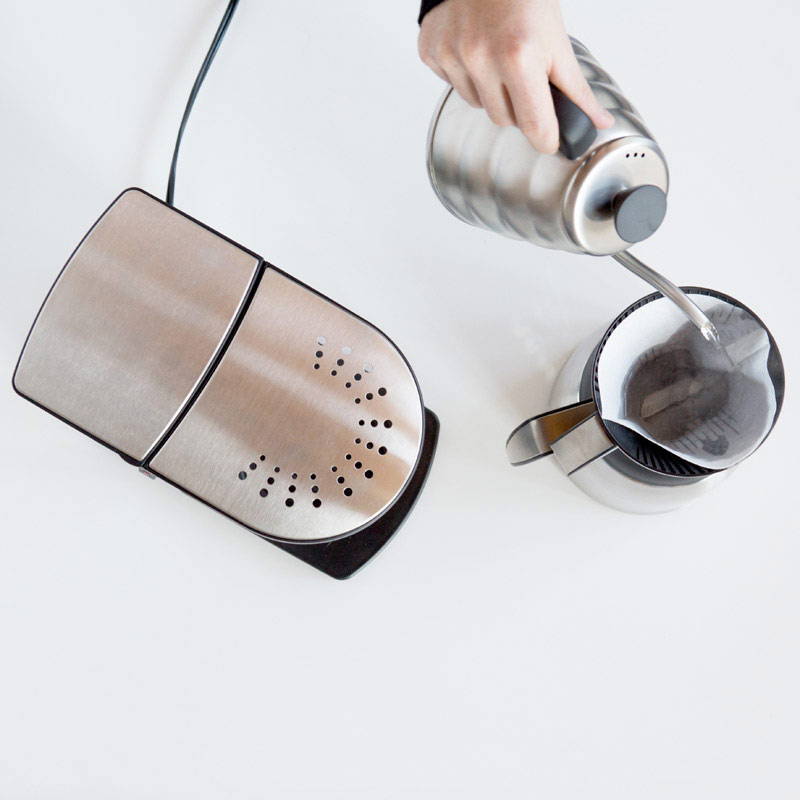 Make sure your coffee maker is clean and free of residue build up. Weigh out your coffee. A good ratio to start would be 60 grams (2.1 ounces) of coffee to 1 liter (33.8 ounces) of water.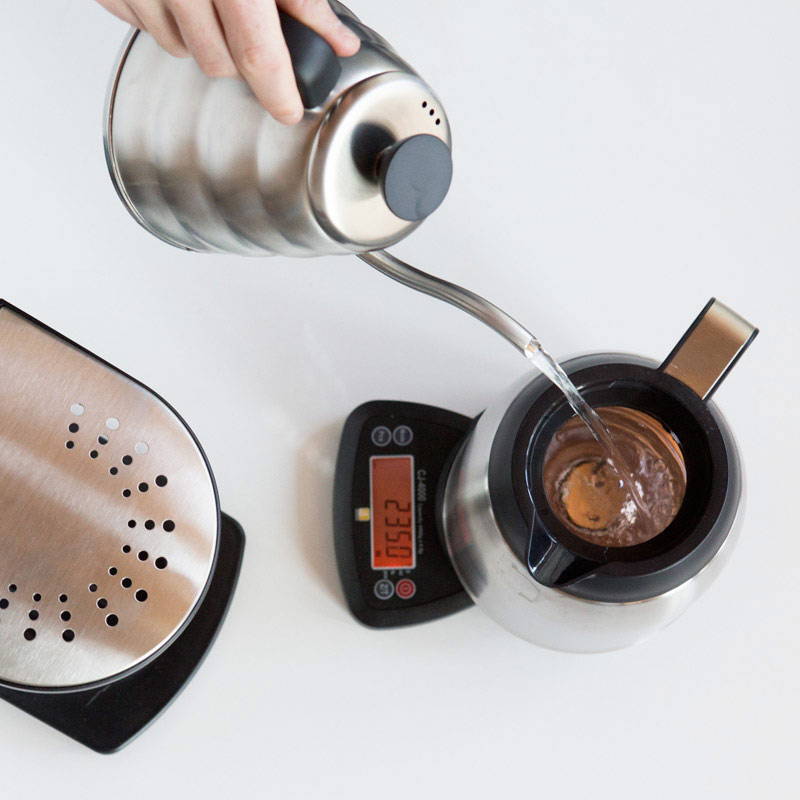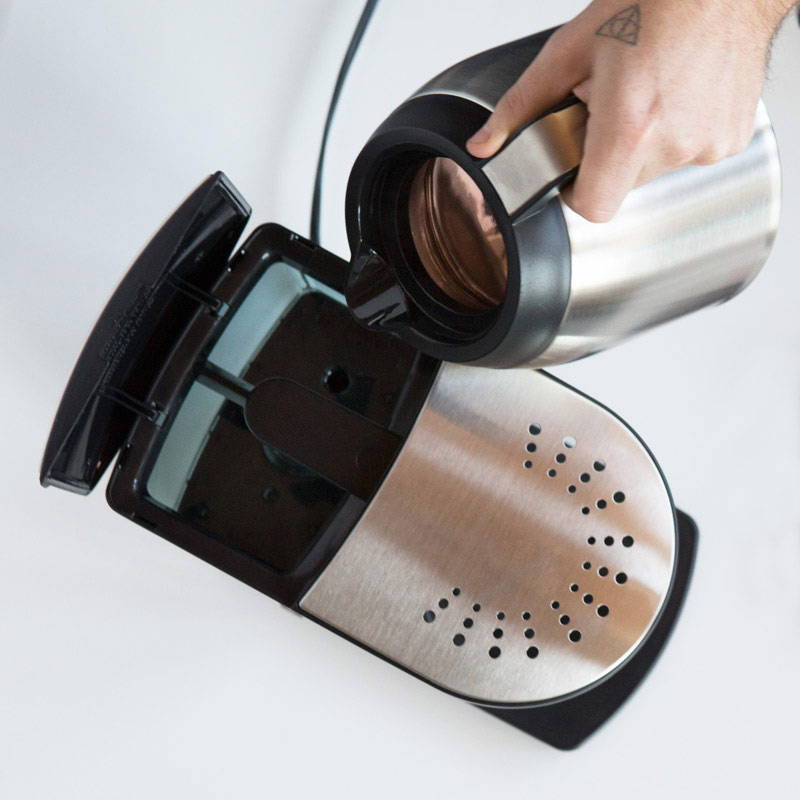 Pour water in the coffee maker.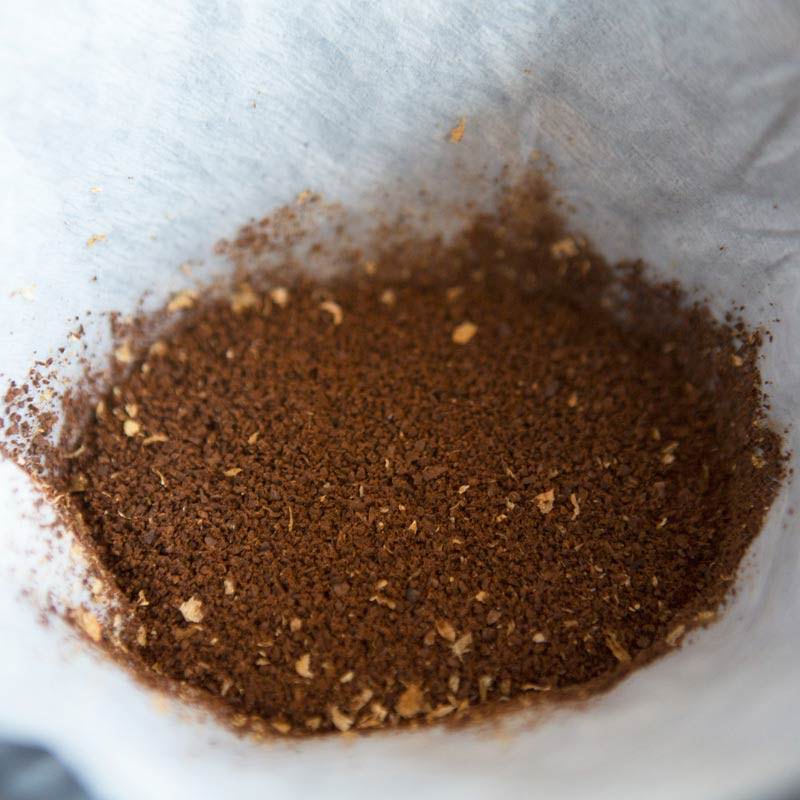 Grind your coffee on a setting medium/fine grind.